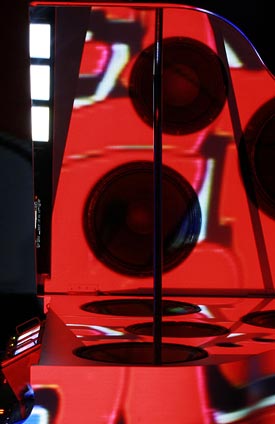 Gardner Post Presents:
Baby Grand Master™ – The King of Video Instruments.
Introducing the breathtaking Baby Grand Master™, Gardner Post's latest, most muscled athlete.
Shouldered and powerful as always, but sleeker now with Pioneer DVJ-X1 DVD players, this powerful entertainment machine is purposefully trimmed and tuned for heart-pounding performance. Artistic expression, power, control and comfort await notice with bold assurance.
There's not an ounce of excess. But there is anticipation… because on stage, in the museum, or in the living room, the Baby Grand Master™ commands.
Now available to qualifying clientele.