All posts tagged painting
8 Posts
Secure biometric access solution for private editions.
2012-13
Electronics, software, digital images, wood
17″ x 22″ x 3″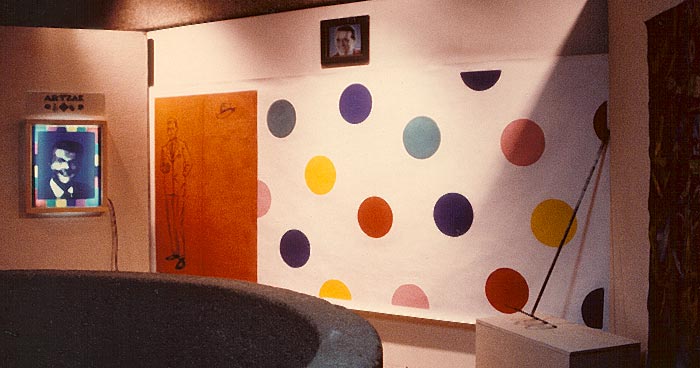 In 1988 I exhibited some work at Phillips Academy, Andover. This is one of the few images I have from that show. Included in that show were a variety of computer graphics as well paintings and sculptures.
The object in the foreground is a cattle brand in the shape of the McDonald's logo. I always liked that piece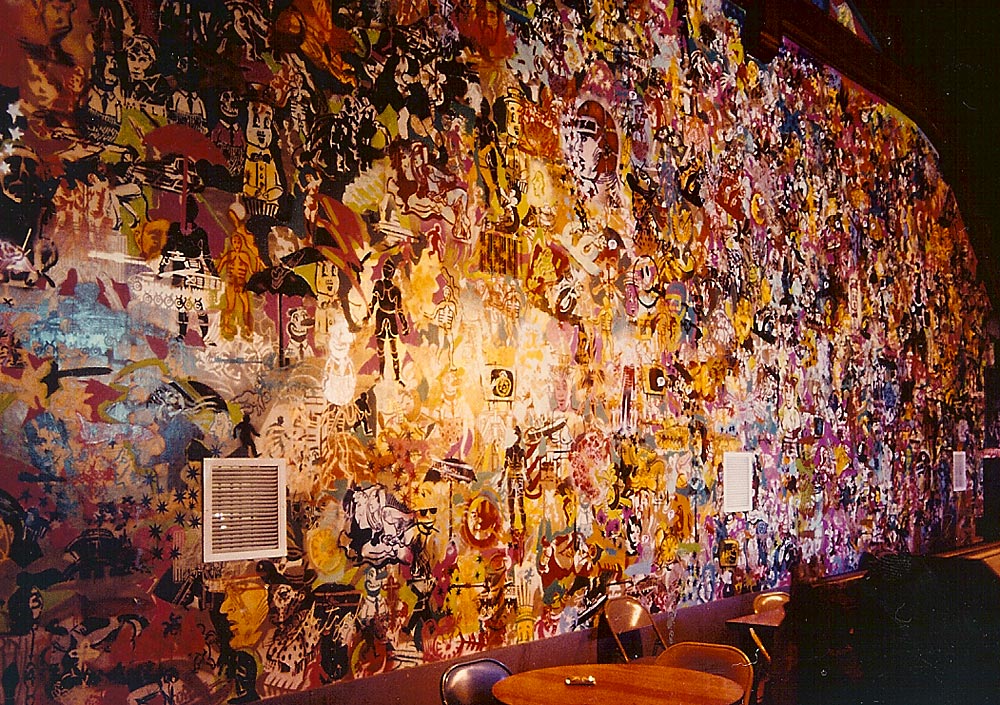 In the spring of 1987, a group of friends and i created a mural for the RISD Tap Room. This was entirely created with spraypaint and stencil.
I don't remember everyone who worked on this, but I do remember that Alexandra Rohleder, Nicole Eisenman, Josh Pearson and Ben Carlson were involved.
This was a beautiful piece, and it remained up for 17 years. I believe that the school left a piece of it remaining when they refinished the tap room 2 years ago.
Good for the soul, bad for the lungs.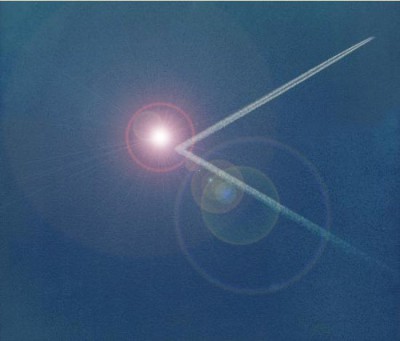 Idea for a painting, 11/23/06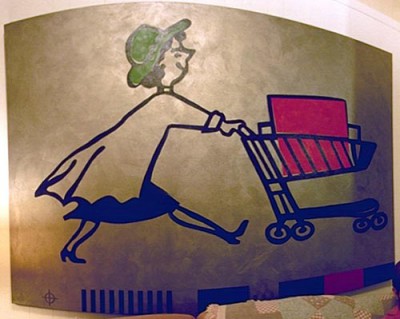 This was always my favorite painting, and unfortunately I never got a great picture of it. But I did get a shot of it in a panorama from 1996. I made this painting in 1998, and gave it to some friends in 1997.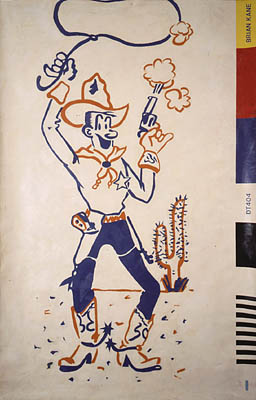 This is a large painting of a cowboy that I made in 1988. This was one of a series of large paintings done in this style which I created from 1988 through 1992.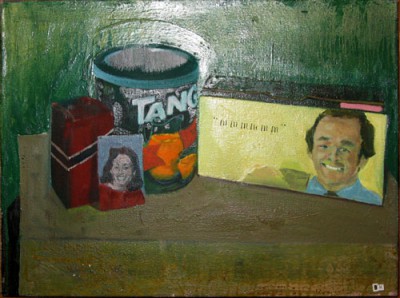 Here's a fairly shitty painting I did back in 1986 while at RISD. Well, it's not that shitty. Ok, it is. But shitty in a good way. I like it. This was sent to me by my friend Mark Blank, who has kept it all these years. That's a high school picture of his wife Robin in the painting.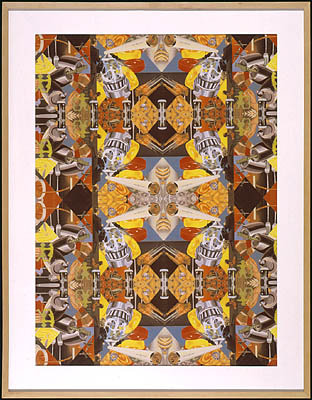 I met Mike Oatman at the Rhode Island School of Design in 1983. At the time, people used to confuse us for each other.
Mike and I have remained friends for a number of years, and continue to inspire each other.
Mike made a beautiful collage for the cover of the print version of Instant Classics, which I tiled and printed out on the Iris printer at Digital Pond in 1995. Attached is a picture of the image. This has been a popular piece in my house for many years.
Mike is at the top of his game these days, and is getting big shows in museums and galleries. I'm listing Mike Oatman a 'buy'.