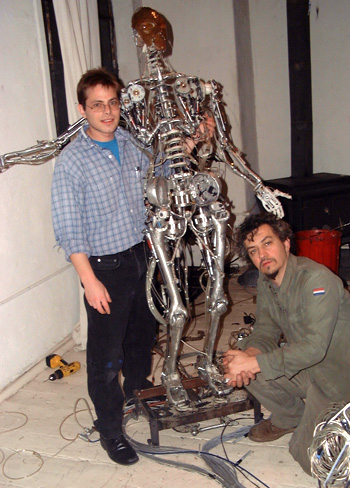 Speaking of robots, here's a fun picture of Chico Maurtrie and I from 2002. We were programming the sculpture in the picture, named Skelli, for a video shoot at Chico's studio in Brooklyn.
Chico's latest work, the Totemobile, was recently featured in Wired Magazine. Video below. Pretty darned cool.
There are more Amorphic Robot Works images here.
The Amorphic Robot Works Website is here.