Archives for December, 2006
20 Posts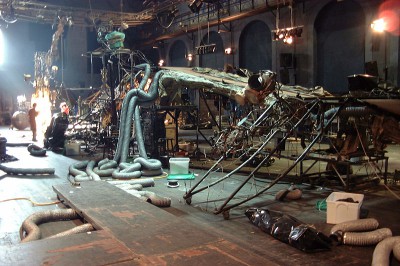 Lake Heron, New Mexico, 1996


Sunrise atop Mt. Haleakala, 1996

Dev, E23, and Stacy spinning live at the orginal RadioValve HQ. Boulder, Colorado, 1998

E23 and friend multitasking at RadioValve global headquarters, 2000

Observatory, Mt. Haleakala, Hawaii 1996

From an Amorphic Robot Works show at Tacheles, in Berlin. 1996

Very Large Array, New Mexico, 1996
Quicktime VR of this image is here


Trinity Test Site, White Sands, New Mexico, 1997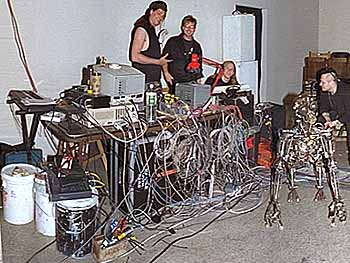 And may you never go there
This is a picture from 1996, while programming the SDM (Super Dog Monkey) to walk for the Amorphic Robot Works show at The Lab in San Francisco. Plenty of cables for sure.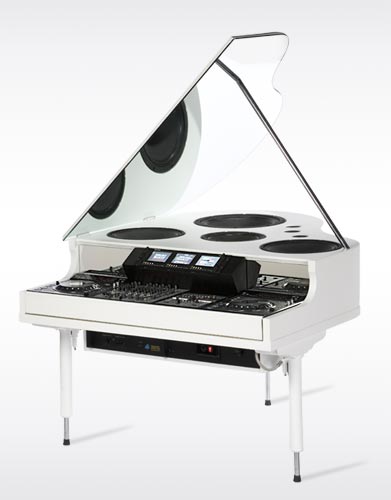 Baby Grand Master. The King of Video Instruments.
created by Gardner Post.
photography by Till Krautkraemer.
Website coming soon …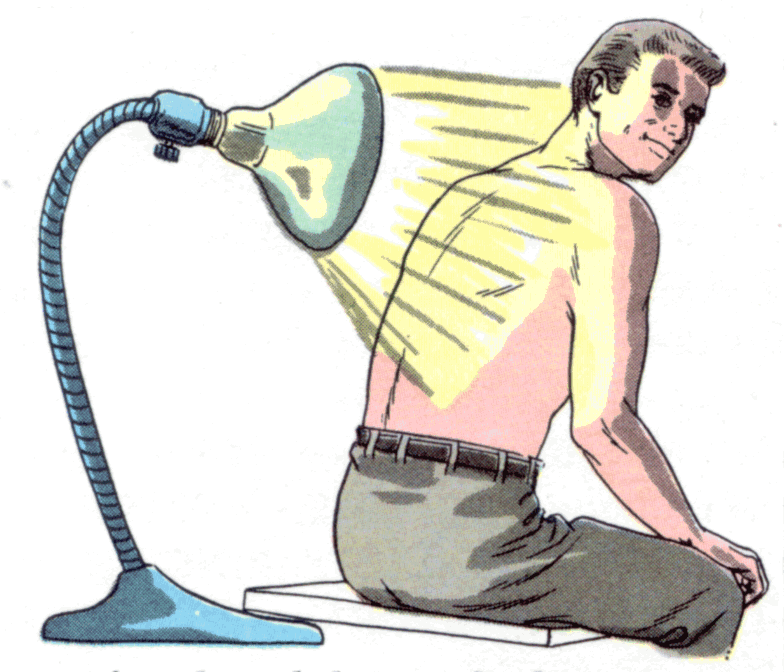 I love this.
Not mine. Created by my friend Mark Blank. See http://www.surfinguitars.com/
I'd like to make a large permanent flat screen display with this image. Now thats art.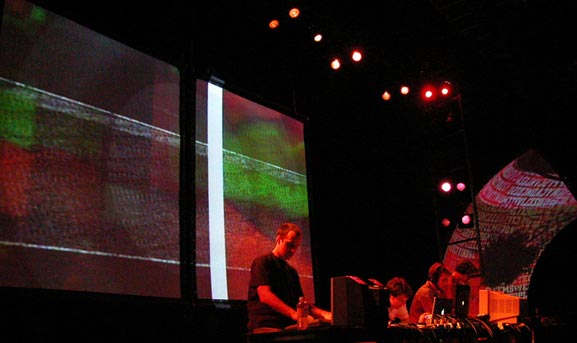 Two images from my May 2002 performance at MassMoca.
If you have never been there, I highly recommend the trip to MassMoca in western Massachusetts. It is one of the best art museums in the country, and it has a massive exhibition hall where they can bring in some of the best monumental scale contemporary art.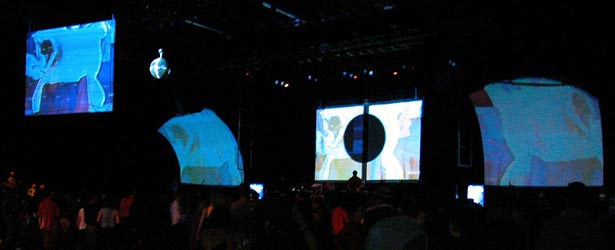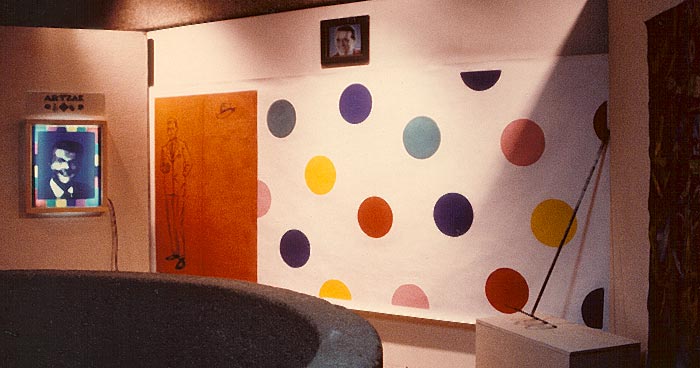 In 1988 I exhibited some work at Phillips Academy, Andover. This is one of the few images I have from that show. Included in that show were a variety of computer graphics as well paintings and sculptures.
The object in the foreground is a cattle brand in the shape of the McDonald's logo. I always liked that piece