All posts in Press
33 Posts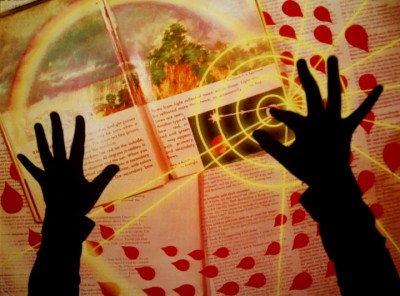 MEDIALIVE brings together artists who explore forms of live audiovisual performance. This four-day festival presents a variety of approaches, discusses the technology and underlying theoretical, formal and conceptual considerations, and offers opportunities to explore live media tools first-hand.
The very notion of what it means for a work to be live, the interplay between modes of perception such as sight and sound, and the entanglement of human interaction with technology all come into focus as artists investigate the elasticity of form and content, bridging the analog and digital realms.
MEDIALIVE 2013
November 7-10
Visiting Artists
Brian Kane
David Last
Miwa Matreyek
Jon Satrom
Stephen Scott and the Bowed Piano Ensemble
Phillip Stearns
Tiffany Trenda
Tim Weaver
Holly Willis
offthesky
Mario Zoots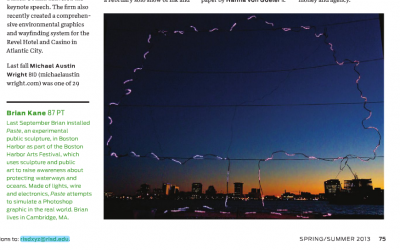 Music video made by students in my video class this fall at RISD.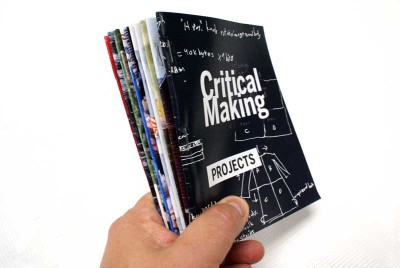 http://www.conceptlab.com/criticalmaking/
Big thanks to Garnet Hertz for including a piece of mine in his new Critical Making zine. I'm honored to be included with so many great artists in this publication.
A handmade book project by Garnet Hertz in the field of critical technical practice and critically-engaged maker culture. Critical making is defined by Ratto as exploring how hands-on productive work – making – can supplement and extend critical reflection on the relations between digital technologies and society. It also can be thought of as an appeal to makers to be critically engaged with culture, history and society.

There have been some recent reports going around the blogosphere about MeatWater, a new beverage that resembles VitaminWater but is flavored to mirror one's favorite porcine and bovine dishes (i.e., Dirty Hot Dog Water, Wiener Schnitzel Water, Tandoori Chicken Water). What a zeitgeisty product, no? After all, bacon soda recently came to market and all things meat-related grab headlines. But seriously, food writers! Have you not been to MeatWater's website and realized that it wasn't an actual beverage product but a piece of performance art? AOL, how dense are you to believe that it is a real beverage company? Still, we had to learn more, so we got in touch with founder Till Krautkrämer. Guess what? MeatWater is even more awesome than we'd originally thought!
Read more: Village Voice