All posts tagged identification
3 Posts
Large scale user-friendly solid and inflatable information emblems for significant landmarks provide easy to use standardized geo-location and identification on postions of interest.
Part of the virtual realification anti-pattern.
9/23/05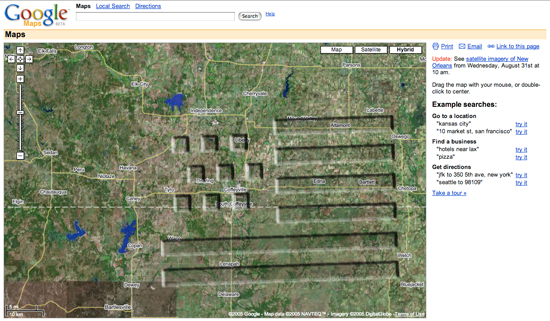 Brand USA is part of the Homeland Identification Project (HIP). This large scale earth moving project will provide permanent, satellite readable identification of the territory of the United States. It is a form of "Terrattooing", or territorial tattooing.
Created Nov. 2005 for LAPOV 2005