All posts tagged classic
3 Posts


The computer that goes up to 11. Fat Panel sold seperately.

Instant Clasics, 1995
This was an early website – very web 1.0. Instant Classics started its life as a book, but we decided to publish it instead on this new "world wide web" thing. We've gotten lots of great compliments on IC through the years, and it was Yahoo site of the day or some such thing way back.
Some great content, though, from people including Mark Mothersbaugh and Arthur C. Clarke.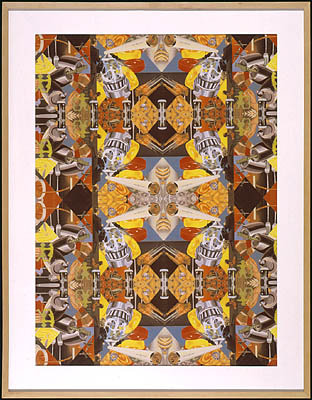 I met Mike Oatman at the Rhode Island School of Design in 1983. At the time, people used to confuse us for each other.
Mike and I have remained friends for a number of years, and continue to inspire each other.
Mike made a beautiful collage for the cover of the print version of Instant Classics, which I tiled and printed out on the Iris printer at Digital Pond in 1995. Attached is a picture of the image. This has been a popular piece in my house for many years.
Mike is at the top of his game these days, and is getting big shows in museums and galleries. I'm listing Mike Oatman a 'buy'.