All posts by bk
338 Posts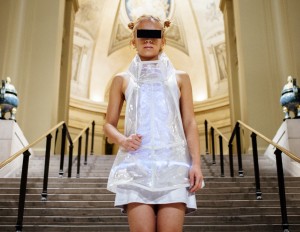 Fashion 4wrd, Sept. 17, 2015
Museum of Fine Arts, Boston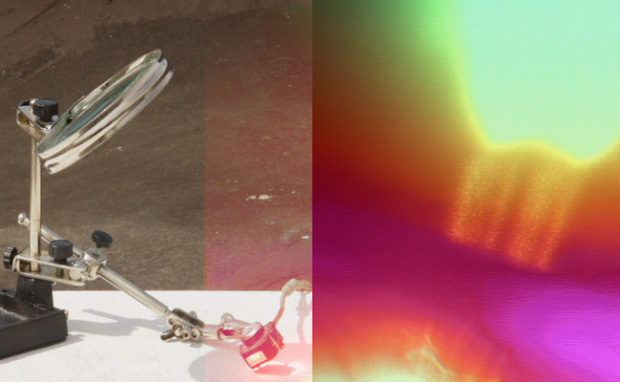 August 24 – October 31, 2015
University Gallery & The Electronic Gallery
Fulton Hall 109 & TETC 317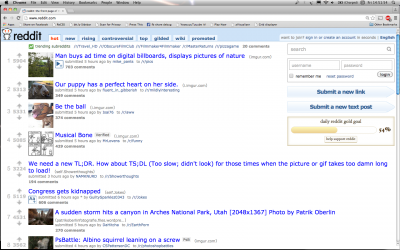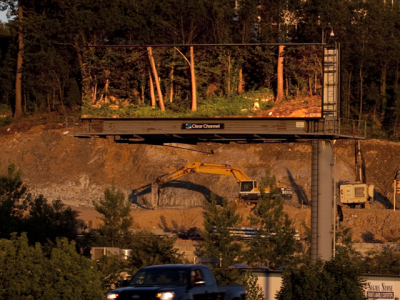 Please see this page for video, images, and documentation.
"Healing Tool" is a site-specific installation and visual realignment by media artist Brian Kane.
As part of his ongoing series "Art for Commuters", this installation introduces a poetically enhanced digital image on a giant billboard in order to restore and realign the surrounding landscape.
Presented from June 28 to July 26 along interstate highways I-93 and I-95, this work translates Brian Kane's ongoing effort to simulate photoshop effects in the real world.
For more info please contact Luise Kaunert
Photography: Nate Wieselquist and Simone Schiess. Design consultant: Joanne Kaliontzis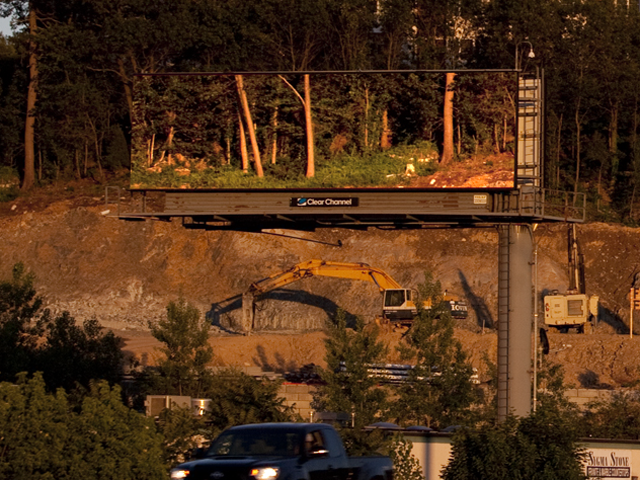 The Emperor's New Aesthetic
Emmanuel Gallery, Denver
co-curated by David Fodel and Matt Jenkins
The show includes interactive technological objects, projection pieces, internet-based works, and 2D/3D objects from approx. a dozen artists, including international pioneers of Net.art, Glitch, and "digitalism" like Alexei Shulgin, Olia Lialina, Jon Cates, Phillip Stearns, Pox Party (Jon Satrom & Ben Syverson), Brian Kane, Sophia Brueckner, Jeremy Bailey, Nick Briz, VTOL, and Denver artists Mia Woody, Matt Evans and Sarah Knutson.
Autonomous Expressionist Painting Series
Installation and performance using 3 Roombas and graffiti markers to make paintings.
Lawn on D Grand Opening and Dedication Ceremony, Boston, MA, August 2014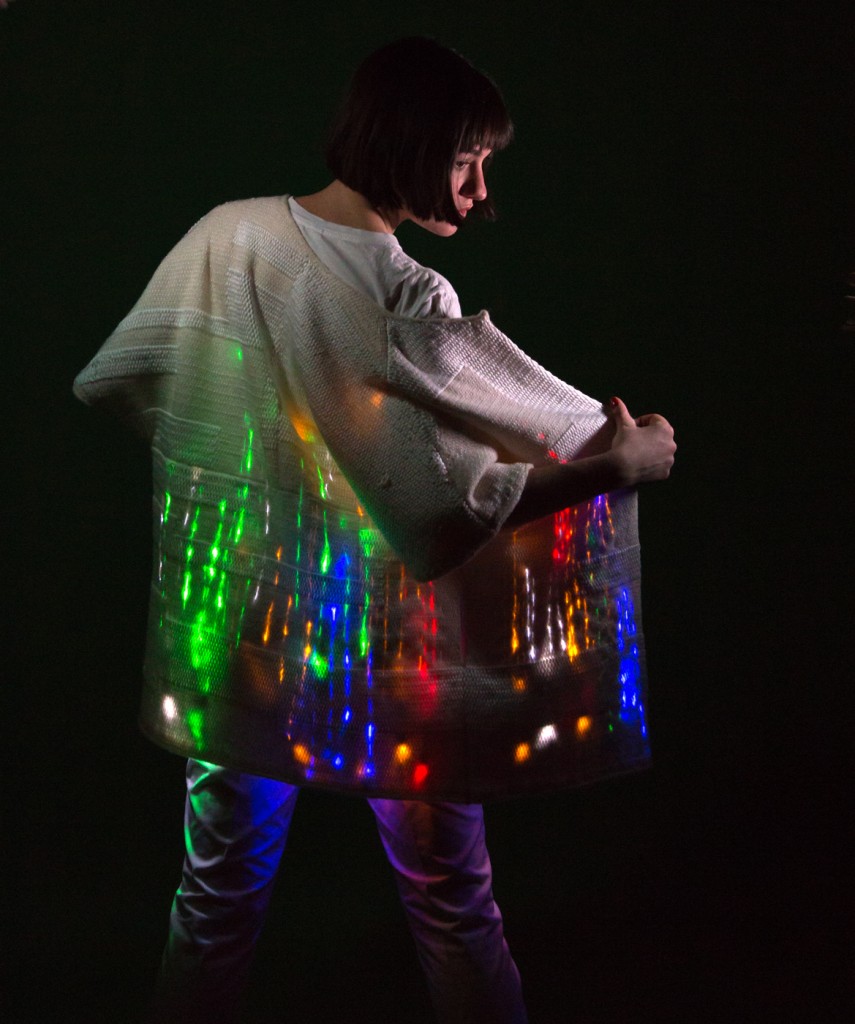 Cristina Sirbu, Shoe Jie Eng – jacket_24H