All posts by bk
338 Posts
NEW! Stress™ Fashion
Say Yes to Stress
The new Iron Man movie from Paramount gets the Addictive TV remix treatment… hot off the press …
5/1/08
动物忍耐大赛 Super Ultra Funny Monkey
MeatWater™ Introduces New Escargot Flavor, Donates Proceeds to World Water Day

New York, NY (PRWEB) March 21, 2008 — Fast on the heels of the successful European launch of MeatWater™ at the Fusion 5 Festival in Cannes, France, Liquid Innovations is introducing their newest flavor, "Escargots Chantecleer." MeatWater™ Escargots Chantecleer has been designed specifically for the French market, and will be introduced as a luxury survival beverage. The bottler plans to produce the product in France initially with a global rollout scheduled before the end of summer.
In accordance with its dedication to helping solve the world's water crisis, MeatWater™ will donate 70% of all European proceeds derived from MeatWater™ Escargots Chantecleer to water charities around the globe. "Our charitable efforts redefine what it means to be a High Efficiency Survival Beverage," said H. Faltermeier, CFO of Liquid Innovations. "Our customers need a new flavor like they need a hole in the head. Do you really think we need any more profit? It's time to give something back. Escargot is going to put us in a position to provide life support where it matters most. As a corporate empire with galactic ambitions, we want to take this opportunity to liquidate our liquid aid!"
A zero footprint eco snail-friendly manufacturing facility has been built in Xi'an, China. Initial delivery is expected in the summer of 2008, just in time for the Beijing Olympic Games. The first 1000 cases have been earmarked for the US Olympic Heptathlon Team and will be delivered via rickshaw to the athletes' village during opening ceremonies.
About Liquid Innovations:
Liquid Innovations is constantly searching for solutions and providing tools for becoming better global citizens. Drink responsibly, stay hydrated, and sponsor responsively.
http://dinnerinabottle.com
About World Water Day:
World Water Day is an international day of observance and action to draw attention to the plight of the more than 1 billion people worldwide that lack access to clean, safe drinking water. Celebrated since 1993, World Water Day was designated in 1992 when the United Nations (UN) General Assembly passed a resolution. With each passing year, the observance has grown larger and stronger.
http://www.worldwaterday.net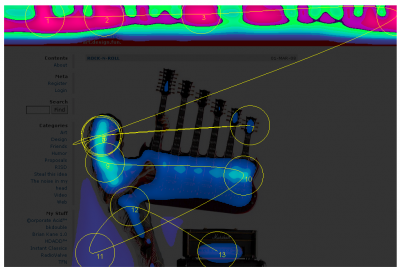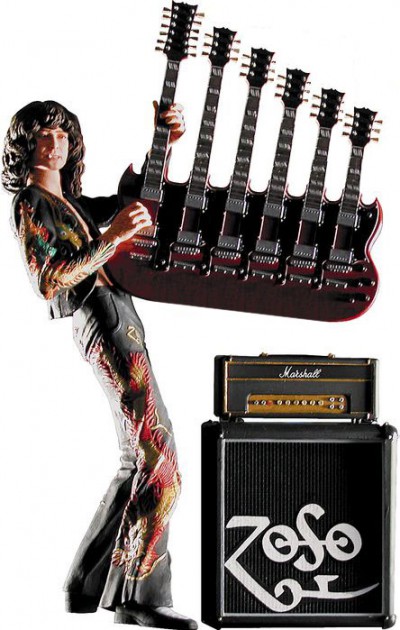 A special interactive HDADD™ Information Compliant Entertainment Appliance™ will be installed at Le Cube, Paris, from Feb through July. The opening is Jan 31, and if you can make it, please stop by. More information about the museum and show are here
I'm honored to been selected to be in this show, and I look forward to meeting some of the other fantastic artists who have created such incredible work.
For this exhibition, I have encapsulated a variety of new and old video video work into an interactive jukebox, so there is a lot of material in this piece. Thanks to everyone who helped, and I hope the work is enjoyed by all.
Extra special thanks to Mary Mc Caughey, Adrian Shaw, and Terri Parker for making last month's Late at Tate event a wonderful evening.
While there, I also had the good fortune to see some amazing new work by the Russian art group AES+F, and meet some of the artists. I was truly impressed with their new work, and recommend their website to get a look at it.
Pictured here are Gardner Post and myself, along with Mary Mc Caughey, Francoise and Graham from Addictive TV, Stuart from Hexstatic, and MC Rebbe in a quiet moment after the event finished.
Thanks again for everyone's help, and for more information on the Baby Grand Master, click here.
1º Contato, UFSCar, Sao Carlos, Brazil
Special thanks to Sandro Canavezzi de Abreu and everyone at UFSCar for making the 1º Contato festival a great success. I had a fantastic time, and was inspired by the creative efforts of everyone involved.
For the festival, we put together a weeklong experimental workshop which focused on exploring interactive connections between disparate media. We used Max/MSP Jitter for processing, iCubeX and Wi-micro devices for input sensing, video tracking, audio analysis and event detection, improvised electronic instruments, and synchronized OSC timing via a network server.
We were fortunate to have Tania Fraga bring her Java 3D virtual environments to the workshop, which created a beautiful lightscape when mixed in with the media.
The dancer Ivani Santana performed live improvisation with the piece using a wireless control glove and other body sensors.
On Saturday evening, I performed live video with Daevid Allen and Gong for the festival concert, which was a blast. Thanks to everyone who came out to the show for making the event such a wonderful time!
Over the next few weeks, I will be posting some more pics and videos from the festival and the workshop. If you have any materials, let me know and I will be happy to post.
Two photos of Chico MacMurtrie's inflatable Birds sculpture at the Andrew Edlin Gallery in New York City. This is a beautiful piece, which consists of 16 inflatable robotic devices. I spent a few days programming this piece for Chico in the gallery, and we snapped these images on Chico's iPhone.
I'm very impressed with the direction of Chico's new work, which has been getting a good deal of press attention lately, too. It's nice to see Chico's work getting the attention I think it deserves.
If you are in the city, I recommend a trip to one of the pieces he has up now.
The Baby Grand Master will make its' European debut at the Tate Britain, Dec. 7, 2007, as part of the Nature to Advantage Dressed: English Garden Lounging, winter in London 2007 show.
The event will feature…
• an English Garden Lounging soundscape by DJ Mary Mc Caughey in the Romantic Painting in Britain Gallery
• a DJ performance by Berlin-based electronica musician Future Loop Foundation, creator of the limited-edition, now highly coveted Scratch and Sniff EP
• Moscow's AES + F Group's beautiful 3-channel futuristic film landscape, The Last Riot (2007) currently being exhibited to great critical acclaim in the Russian Pavilion at the Venice Biennale ~ English Garden photograph projections by C.E. Bourke in the Duveen Galleries
• DJ tailoring by avant-garde British couture designers Boudicca
• The Baby Grand Master – the glamourous new DJ console created by American artist Gardner Post
Guests will also have an opportunity to view…
• the Turner Prize Retrospective and Millais exhibitions
• Tate Britain's collection.
Dress Code
• Dinner-Jackets
We'll be attending the event in person, and look forward to meeting everyone.
Special thanks to Mary McCaughey.
The Seems has been chosen one of Amazon.com's Best Books of 2007 Top 10 Editors' Picks: Middle Readers
Congratulations to John Hulme and Michael Wexler, the authors of the book.
If you haven't already, check out The Seems website and get the book!